The Best Airgun Test Reviews and News
Rossi Morreale – Host of American Airgunner
–Talks to HAM
for the full article!
The Big Tip: Serving Up Big Tips
Food Network star Rachael Ray and her co-host Rossi Morreale are on a mission to give life-changing tips to America's most deserving waiters and waitresses who serve not only their customers, but their communities as well. They get to know a foster mom who's studying for the ministry, an exceptional waitress who volunteers her time with children and the homeless and a career waitress who spends every dime she makes on her dog rescue. They each get a life-changing tip, but only one will get The Big Tip!
Rossi is featured on the cover of Date Night Magazine in "Rossi's Rules" on dating!
for Rossi's Rules on Dating
for the full article!
Rossi talks about the Finale of Escape Routes on NBC
for full article!
Belly of the Beast: 60 Second Interview with Rossi Morreale
Rossi speaks with Kenny Chee about hosting the hot, new show "Belly of the Beast"
for the full article!
had a rap session with Rossi!

Check it out...
Check out more of this GREAT Magazine at...
Dating in the Dark Host Gets Married
Rossi and Kacey were featured on the front
page of People.com the day after their
wedding.
for full article!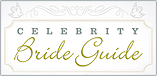 Kacey Coppola and Rossi Morreale Wedding
Dickenson Bay, Antigua -

August 7, 2010
Kacey Coppola married Rossi Morreale on August 7, 2010. The wedding took place on the beach at the Sandals Grande Antigua Resort in front of 60 guests. The kick off the ceremony, the bridal party danced down the aisle to "Hey, Soul Sister" by Train. for entire story and pics!
KACEY COPPOLA'S BEACH WEDDING
Rossi and Kacey's Antiguan wedding was featured in People Magazine. The horse's name was Big Mac, fyi! Check it out...
PEOPLE MAGAZINE'S SEXIEST MAN ALIVE
Obviously Rossi is NOT the sexiest man alive, but in 2003 he was nominated as one of the sexiest men on cable Television, while hosting Junkyard Wars. Maybe they'll have him back one day!